LITIGATION, LAWSUITS AND TRIALS
Under the Constitution, we are entitled to due process under the law. The drafters of the Constitution designed it to ensure that everyone has equal access to the legal system and are able to have their day in Court. Sadly, the increasing rates of attorneys has made due process unable to achieve for the everyday person who needs legal help.
The legal support team at Fry Law Corporation is at your service. We strive to ensure that every person, whether you are a multi-million dollar corporation or a single parent facing legal woes, has help navigating through the maze we call the legal system.
We can offer reliable and affordable assistance in legal matters concerning a variety of areas. We can provide an alternative to the un-affordable hourly fees charged by most attorneys. We can make the legal process understandable and more importantly, affordable.
No matter what your financial situation is, we will strive to make sure you can afford to have an attorney on your side. If you need to sue or are being sued, or if you simply have a legal question, give us a call for a free consultation.
PERSONAL INJURY
Sadly, most other television commercial personal injury lawyers' lack of advocacy has led to them looking for the quick and easy money and not putting emphasis on the fact that their clients have actually suffered. No one should have to suffer at the hands of another…no matter what, and when they do, their attorney should ensure that they are fully compensated.
We only have a short time on this planet and that time should be spent exactly how each person wishes to spend it.
Fry Law Corporation strives to ensure that, though we cannot turn back time, we can do the next best thing and provide compensation to make up for the lost enjoyment in the future. We understand that in a lot of cases, a jury trial is the only way to get what an injured client deserves. As such, we are prepared to go to bat for you.
Whether it's a car accident, slip and fall or some other injury, we are here to help.
Call or click for a free case evaluation. Most personal injury cases are taken on a contingency, meaning you do not pay a dime unless we recover.
For more…click here.
FORECLOSURE DEFENSE
Falling behind on your mortgage does not mean that you do not have rights. California Legislature has passed a variety of laws to level the playing field for struggling borrowers. The set of laws is known as the "Homeowner Bill of Rights."
Some of the requirements imposed on the bank include offering a good faith review for loss mitigation options, including a loan modification. If the bank has acted in bad faith, the Court will grant a restraining order against any sale until the bank proves compliance.
Fry Law Corporation has extensive experience with these laws and other legal theories upon which homeowners can challenge the foreclosure of their home.
Call for a no obligation consultation.
Click here for more info. For trial period plan issues, click here.
LANDLORD TENANT
Unfortunately, tenancies do not always work out. Sometimes a tenant refused to pay without justification and sometimes a landlord acts unreasonably.
Fry Law Corporation has handled many complex landlord tenant issues from simple evictions proceedings on behalf of landlord, all the way up to challenging evictions based on Constitutional protections that were violated.
If you want to sue your landlord, click here.
Call if you are in need of any landlord or tenant assistance.
BUSINESS OR COMMERCIAL LAW / LITIGATION
Owning and operating a business is difficult. Complying with the law is almost a full-time job.
Needing to sue or being sued only adds to the work.
Fry Law Corporation has assisted businesses in purchase and sale transactions, liability audits, corporate and other business formation, and many other issues that are presented to businesses and their owners.
Fry Law Corporation also represents individuals and businesses in both pursuing lawsuits, whether breach of contract or fraud, and defending them. Fry Law has worked hard to make having a lawyer affordable. Click here for more.
If you own a business and are not represented, you should call immediately.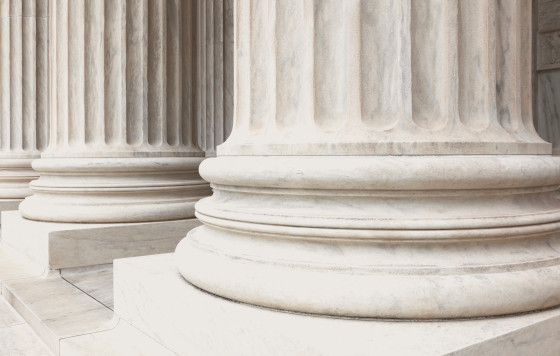 CIVIL APPEALS AND WRITS
Occasionally, judges make mistakes or abuse their discretion. In those instances, litigants are typically entitled to request the appellate court review those decisions.
Fry Law Corporation has worked on appeals in a variety of areas. Our firm is familiar with the procedures and strategies in handling a successful appeal.
ENTERTAINMENT LAW
Whether you are a professional athlete seeking representation or you are in the film industry, we are here to help.
Fry Law Corporation works with professional athletes to ensure that they are not taken advantage of. As a law firm and not just a sports agent, Fry Law Corporation owes its professional sports clients the utmost duty of trust and confidence to ensure that clients' interests are put first. The same is true for clients in the film industry. Whether you are a writer, director, producer or actor, Fry Law Corporation will see to it that your interests are protected.
Fry Law Corporation has been involved in tens of millions of dollars in entertainment projects. If you are in the entertainment industry and are not represented, you should call immediately.